APRRN CALLS ON THE GOVERNMENT OF MALAYSIA TO COMPLY WITH INTERNATIONAL LAW AND CEASE DEPORTATION PROCEEDINGS AGAINST UNHCR-RECOGNISED REFUGEE MOHAMMED KHAIRUZZAMAN
15 February 2022
The Asia Pacific Refugee Rights Network (APRRN) is gravely concerned by the Government of Malaysia's arrest, detention, and efforts to deport Mr Mohammed Khairuzzaman, a UNHCR-registered refugee.
Mr Khairuzzaman is a former Bangladesh High Commissioner to Malaysia, once identified as a political prisoner by Amnesty International, who has been living in Malaysia as a refugee for over a decade. He was arrested at his residence on 9 February 2022 and is currently detained by the Malaysian authorities. The reason for his arrest has yet to be ascertained; however, the Malaysian Minister of Home Affairs has stated that its actions are a response to a request made by the Government of Bangladesh.
Although Malaysia is not a signatory to the 1951 Refugee Convention, the prohibition of refoulement under customary international law forbids a state to return refugees to countries of origin where they are at risk of harm.[1] This principle is further underscored in the UN Convention against Torture, and Other Cruel, Inhuman and Degrading Treatment or Punishment, which Malaysia has committed to ratify. The UN refugee agency, UNHCR, has assessed Mr Khairuzzaman's case and has found that he faces a real risk of persecution should he be returned (refouled) to Bangladesh.
This is for good reason. In the past decade, human rights advocates have raised concerns about violations of human rights by Bangladesh's security forces toward activists, government critics, independent media, and civil society. On 11 February 2022, UN human rights experts[2] criticised the pervasive culture of impunity in Bangladesh, with numerous reports of attacks, intimidation, enforced disappearances, and killing of journalists, human rights defenders, and members of civil society.[3]
The Government of Malaysia must act in compliance with international law. Recent developments in the country demonstrate the heightened risk of refoulement faced by refugees. In February 2021, despite assurances that no UNHCR-recognised refugees would be deported, the Government of Malaysia returned at least six Myanmar refugees of a larger group of 1,086 Myanmar nationals. This was done in defiance of a Malaysian High Court order, and included women and children at risk. UNHCR is still denied access to immigration detention centres and cannot register putative refugees or assess their claims to asylum.
APRRN strongly urges that the Government of Malaysia:
Observe international law and the absolute prohibition of refoulement, and cease all proceedings to deport Mr Khairuzamman.
Immediately release Mr Khairuzamman from detention.
Grant unrestricted access to UNHCR Malaysia to places of detention so that it can conduct status verification and other activities in line with its mandate.
Release all detainees in immigration detention with international protection needs.
The Asia Pacific Refugee Rights Network (APRRN) is a network of over 200 active civil society organisations and individuals from 29 countries committed to advancing the rights of refugees in the Asia Pacific region. APRRN aims to advance the rights of refugees and other people in need of protection through joint advocacy, capacity strengthening, resource sharing and outreach. While APRRN statements are prepared in consultation with members, they do not necessarily reflect the views of all APRRN members.
Media Contact
Chris Eades, Secretary General, APRRN: sg@aprrn.org
---------------------------------------------------------------------------------------------------------
[1] See, e.g., UN High Commissioner for Refugees (UNHCR), Advisory Opinion on the Extraterritorial Application of Non-Refoulement Obligations under the 1951 Convention relating to the Status of Refugees and its 1967 Protocol, January 2007, available at

https://www.unhcr.org/4d9486929.pdf
.
[2] The experts: Ms. Irene Khan, Special Rapporteur on the right to freedom of opinion and expression; Ms. Mary Lawlor, Special Rapporteur on the situation of human rights defenders; Mr. Clément N. Voule, Special Rapporteur on the rights to freedom of peaceful assembly and of association; Mr. Nils Melzer, Special Rapporteur on torture and other cruel, inhuman or degrading treatment or punishment; and Morris Tidball-Binz, Special Rapporteur on extrajudicial, summary or arbitrary executions. The Special Rapporteurs and Independent Experts are part of what is known as the Special Procedures of the Human Rights Council. Special Procedures, the largest body of independent experts in the UN Human Rights system, is the general name of the Council's independent fact-finding and monitoring mechanisms that address either specific country situations or thematic issues in all parts of the world. Special Procedures experts work on a voluntary basis; they are not UN staff and do not receive a salary for their work. They are independent of any government or organisation and serve in their individual capacity.
Recommended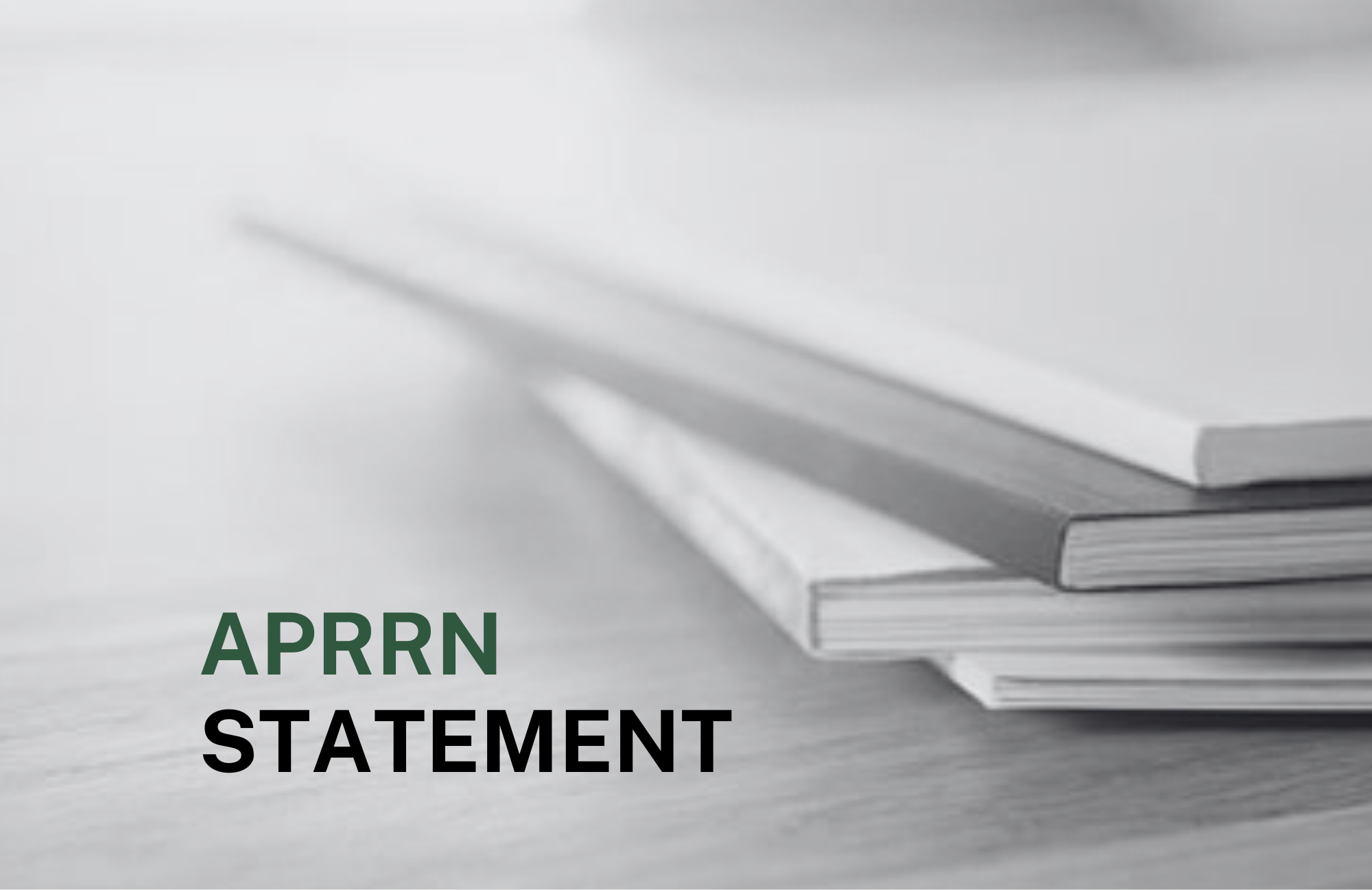 DURABLE SOLUTIONS
Nov. 30, 2023
Statements Delivered in the High-Level Meeting
In the face of one of the most pressing humanitarian crises of our time - the plight of Rohingya refugees - the Asia Pacific Refugee Rights Network (APRRN) recognises the crucial role played by Rohingya refugee-led organisations (RRLOs). This preface introduces a series of impactful statements addressing the imperative need for acknowledging and empowering RRLOs in building resilience and seeking sustainable solutions that were delivered at the High-Level Meeting on Rohingya Refugees held on 17th October 2023 in Bangkok, Thailand.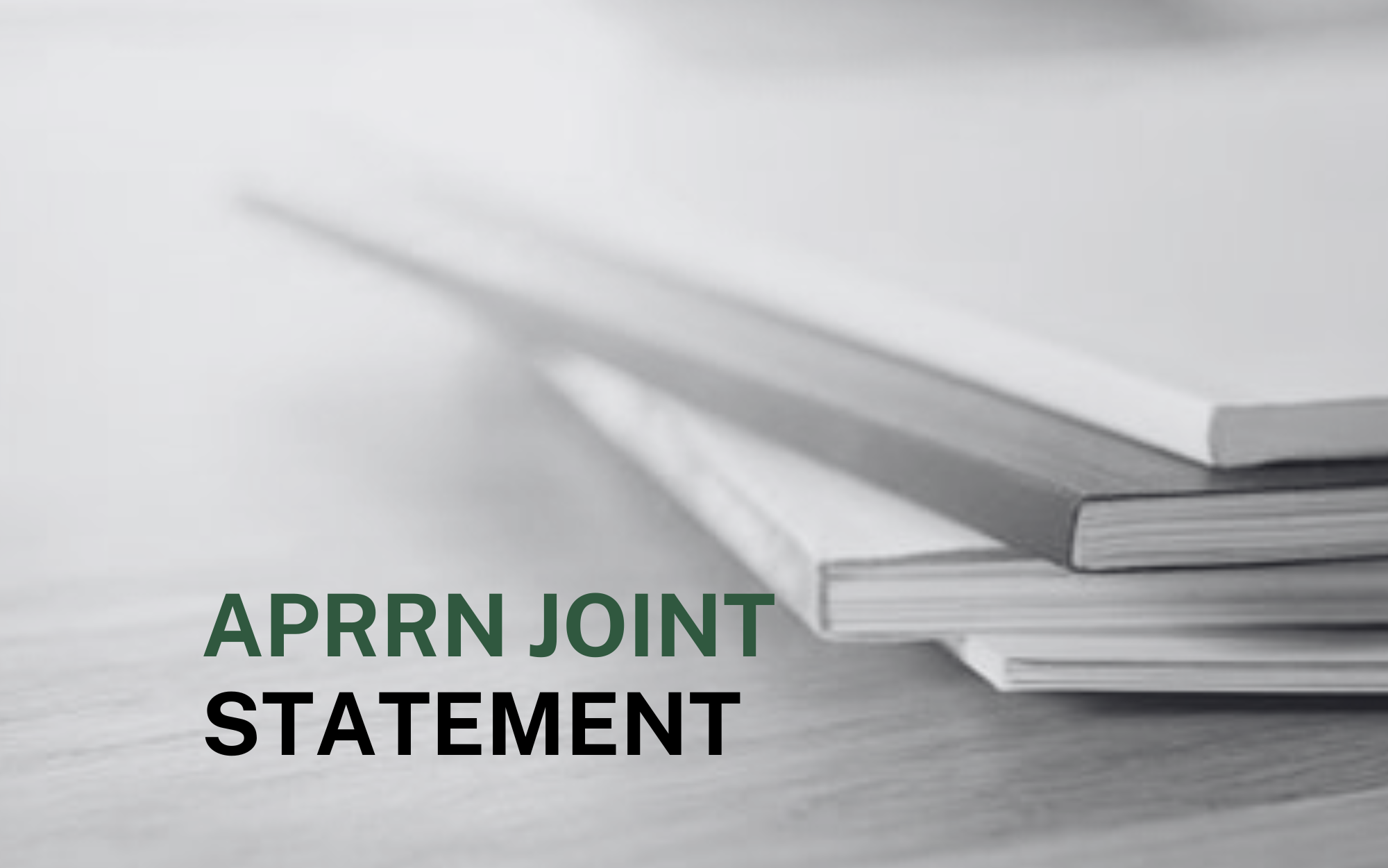 DURABLE SOLUTIONS
Nov. 29, 2023
Refugees and Migrants as Actors of Development: Bringing and amplifying migrants' and refugees' voices in the population and development discourse
On November 17, 2023, the Asia Pacific Refugee Rights Network (APRRN) and the Asia Pacific Mission for Migrants (APMM) organised a 75-minute side event entitled "Migrants and refugees as actors of development: Bringing and amplifying migrants and refugees' voice in the population and development discourse." The side event was organised during the 7th Asia Pacific Population Conference (7APPC) held in the United Nations Building in Bangkok, Thailand.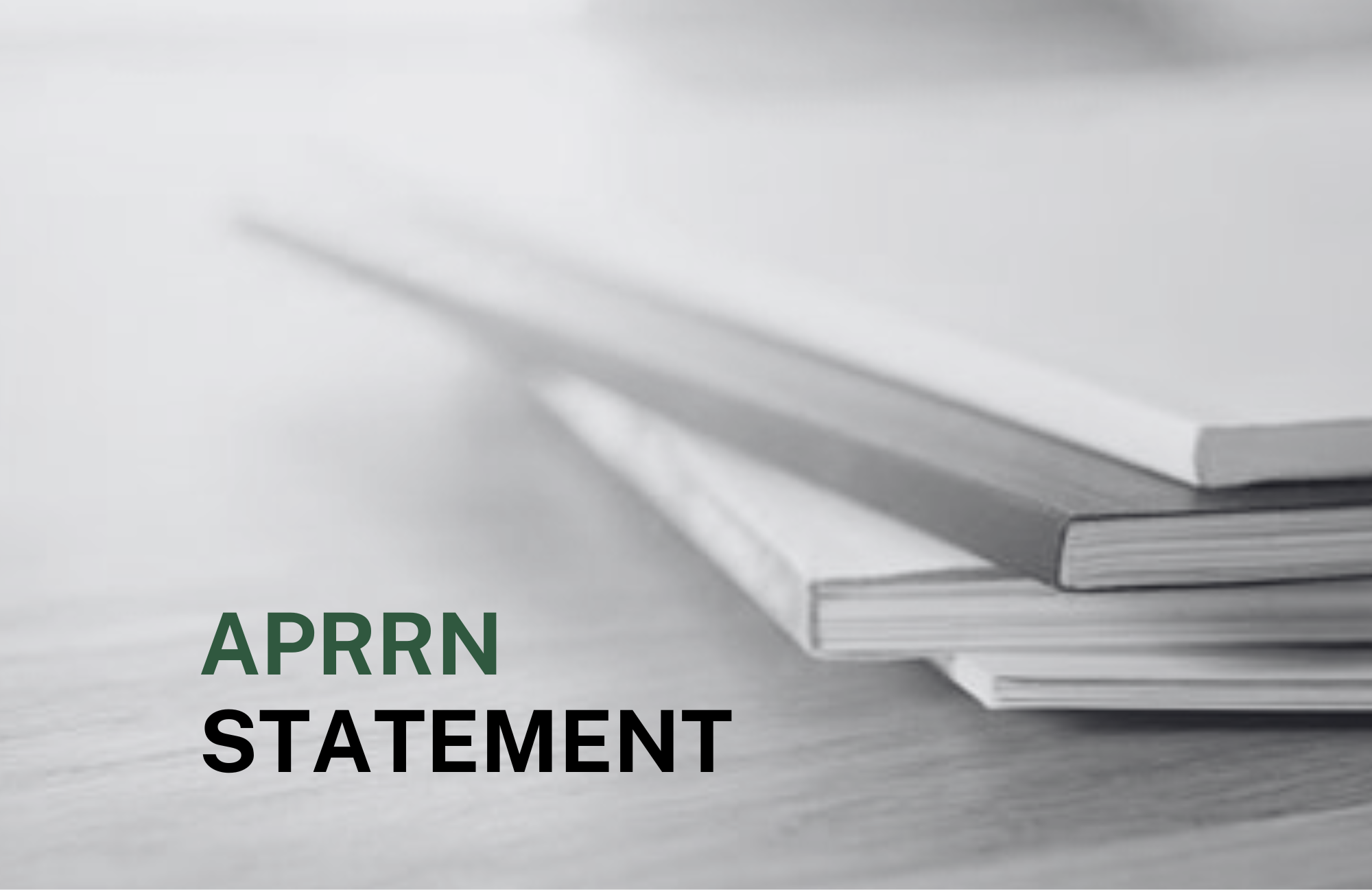 DURABLE SOLUTIONS
Oct. 13, 2023
APRRN Urges Pakistan Not to Deport Afghans Seeking Safety within its Borders
The Asia Pacific Refugee Rights Network (APRRN) is extremely concerned by the Pakistani government's announcement that all undocumented asylum seekers, including an estimated 1.7 million Afghan nationals living in Pakistan, must leave before 1st November voluntarily, or face deportation. This has led to arrests, detentions, and evictions spreading fear amongst Afghans and other refugees in Pakistan. We call for the immediate cessation of this policy to protect the rights of people seeking asylum and provide access to timely registration.