World Uyghur Congress: Investigate Death of Uyghur refugee in Thai immigration detention facility; remaining Uyghur detainees must be released
17 February 2023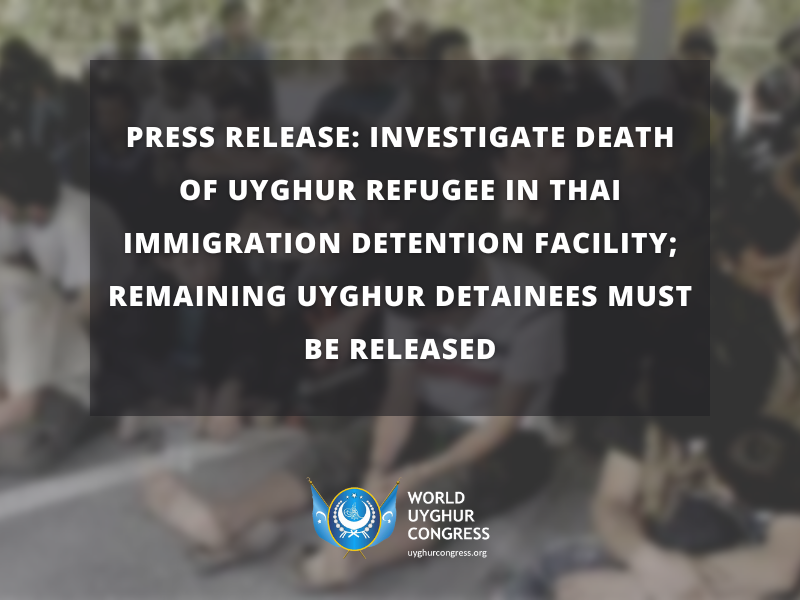 The Royal Thai Government must investigate the death of Aziz Abdullah, 49, a farmer of Uyghur ethnicity, who died on Saturday 11 February in the Suan Phlu Immigration Detention Center (IDC) having spent almost nine years in immigration detention. Aziz Abdullah reportedly died of pneumonia.
Aziz Abdullah was one of a group of 50 Uyghur detainees, almost all of whom are being held at IDC Suan Phlu. These detainees are part of a larger Uyghur group who arrived in Thailand between 2013 and 2014. At the time, more than 350 Uyghur men, women, and children fleeing China were arrested and detained by the Thai authorities. In July 2015, at least 170 women and children were transferred to Turkey. Some weeks later, 109 men and women were deported to China. No further information on their treatment or whereabouts is available.
The forcible return of Uyghurs to China from Thailand has been strongly condemned internationally including by the UN High Commissioner for Human Rights. The UN Special Rapporteur on torture expressed clear concern to the Thai authorities in 2015 that the deportation of Uyghur refugees "would amount to refoulement and put them at risk of being tortured or subjected to other cruel, inhuman or degrading treatment or punishment."
The United Nations' human rights office´s report released in September 2022, accused China of serious human rights violations that "may constitute international crimes, in particular crimes against humanity," in its mass detention of Uyghurs and other predominantly Muslim groups in East Turkistan.
This remaining group, now 49 Uyghur refugees, has been detained in several immigration detention centres across Thailand and a number of the group were first detained as children. They have been denied access to a lawyer, to UNHCR, and adequate medical care. Such conditions fall below the legal and human rights standards set in Thai law and are life-threatening. Detainees are confined indoors 24-hours a day in overcrowded, unsanitary cells without access to adequate food, physical exercise, or appropriate medical treatment.
During almost nine years of detention, four Uyghur refugees have died, including two children. A newborn baby died in June 2014, while 3-year-old Abdullah Abdulweli reportedly died due to Tuberculosis in December 2014. In August 2018, Bilal, a 29-year-old Uyghur man detained since March 2014, reportedly died of cancer. Aziz Abdullah´s death highlights the desperate situation for Uyghur refugees. He died having been separated from his wife and children for the almost nine years of his detention in Thailand.
In view of this urgent situation, our organisations call upon on the Royal Thai Government to:
Carry out a full and publicly available investigation into the death of Aziz Abdullah;

End the indefinite and arbitrary detention of this group; release Uyghur refugees detained in Thailand;

Allow Uyghurs refugees to access resettlement.
– END –
On 8 June 2022, Eight years after the Chinese government loaded a plane with 109 Uyghur refugees in Thailand and flew them to China against their will, 52 Uyghur organizations issued a joint statement calling for an end to the prolonged arbitrary detention of the then 52 Uyghurs in Thai immigration detention centers. On 25 June 2022, more than a dozen rights groups in Thailand handed the Foreign Affairs Committee of parliament's lower house a petition calling for the Royal Thai Government not to forcibly return detained Uyghurs.
Recommended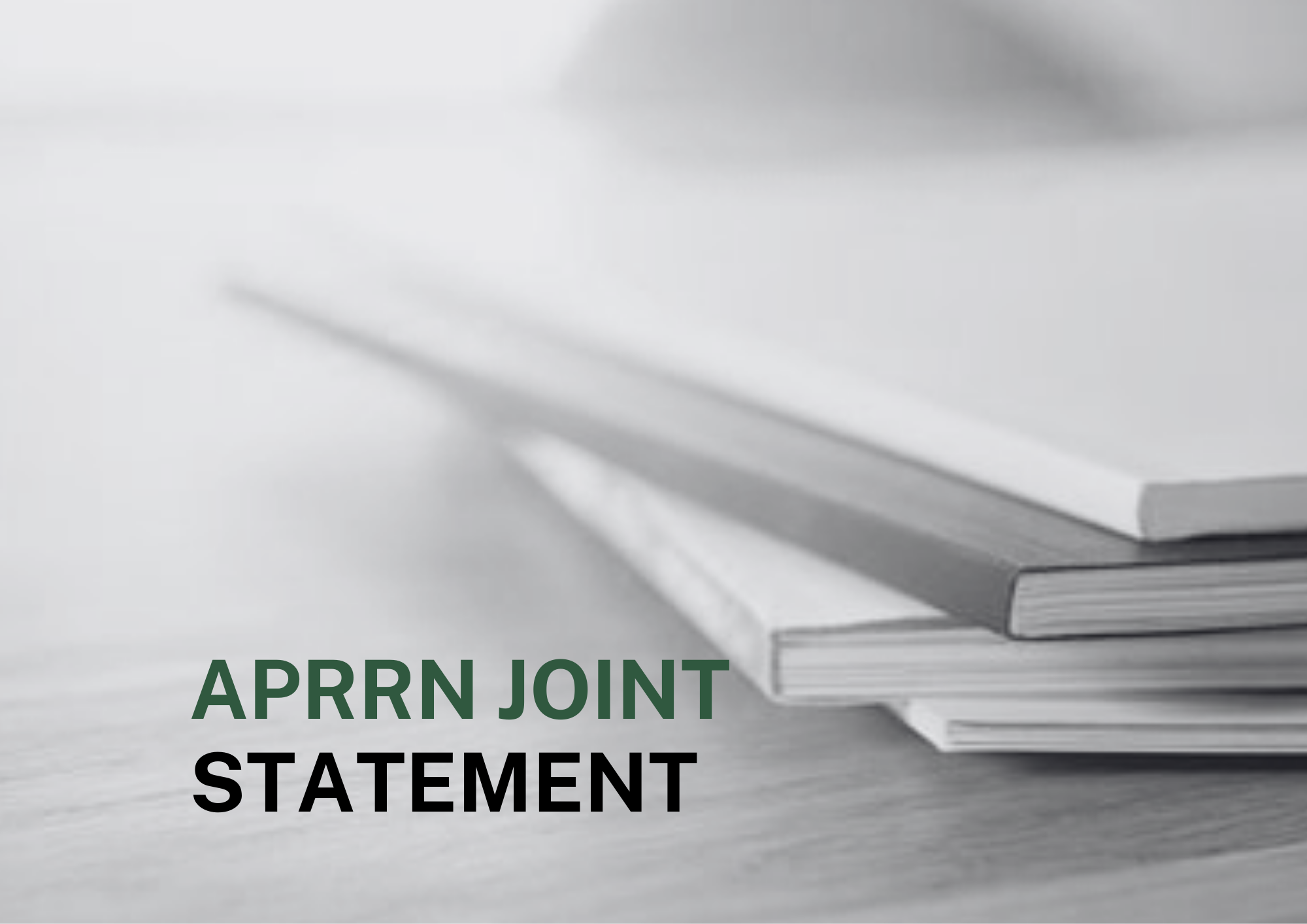 DURABLE SOLUTIONS
Sept. 25, 2023
Addressing the Issues of Rohingya Detention and Human Rights Violations in India at G20
According to India's Ministry of Home Affairs (MHA), there are around 40,000 Rohingya refugees in India with approximately 18,000 registered with the UN High Commissioner for Refugees (UNHCR).1 The Indian state has historically welcomed refugees from different countries and communities. However, during the genocidal violence experienced by Rohingyas in 2017, the Minister of State for Home Affairs in India issued a directive to state governments asking them to identify all "illegal immigrants" within their respective borders, for deportation.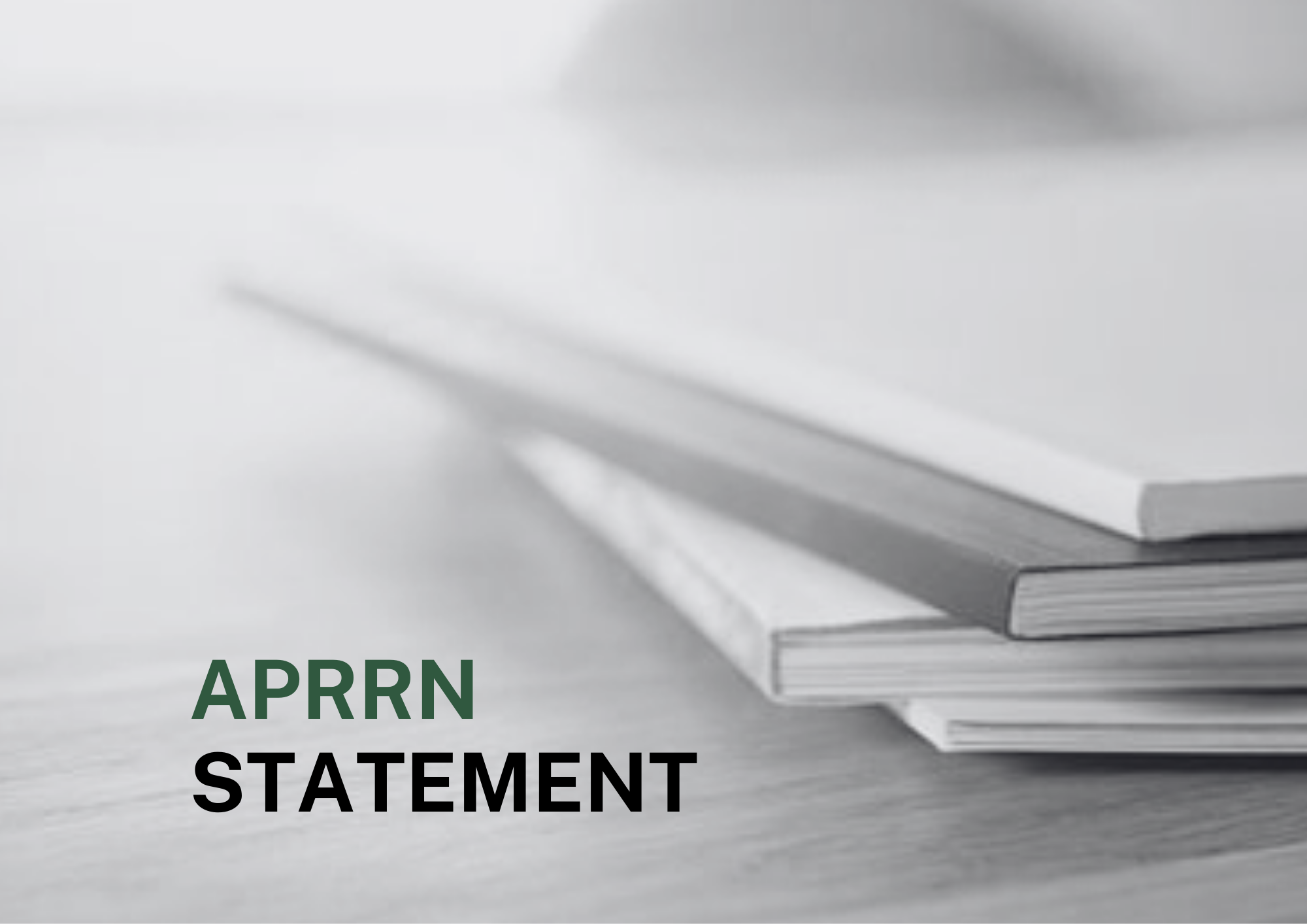 DURABLE SOLUTIONS
Oct. 22, 2020
Virtual donor conference on "Sustaining Support for the Rohingya Refugee Response"
The Asia Pacific Refugee Rights Network (APRRN) welcomes the call for a renewed commitment to sustained support for the humanitarian response and to comprehensive and sustainable solutions for Rohingya refugees and host communities across the region. While the displacement and statelessness crisis faced by the Rohingya ultimately requires a solution by Myanmar, protection, legal documentation, and access to services for Rohingya in host countries across the region are urgently needed now.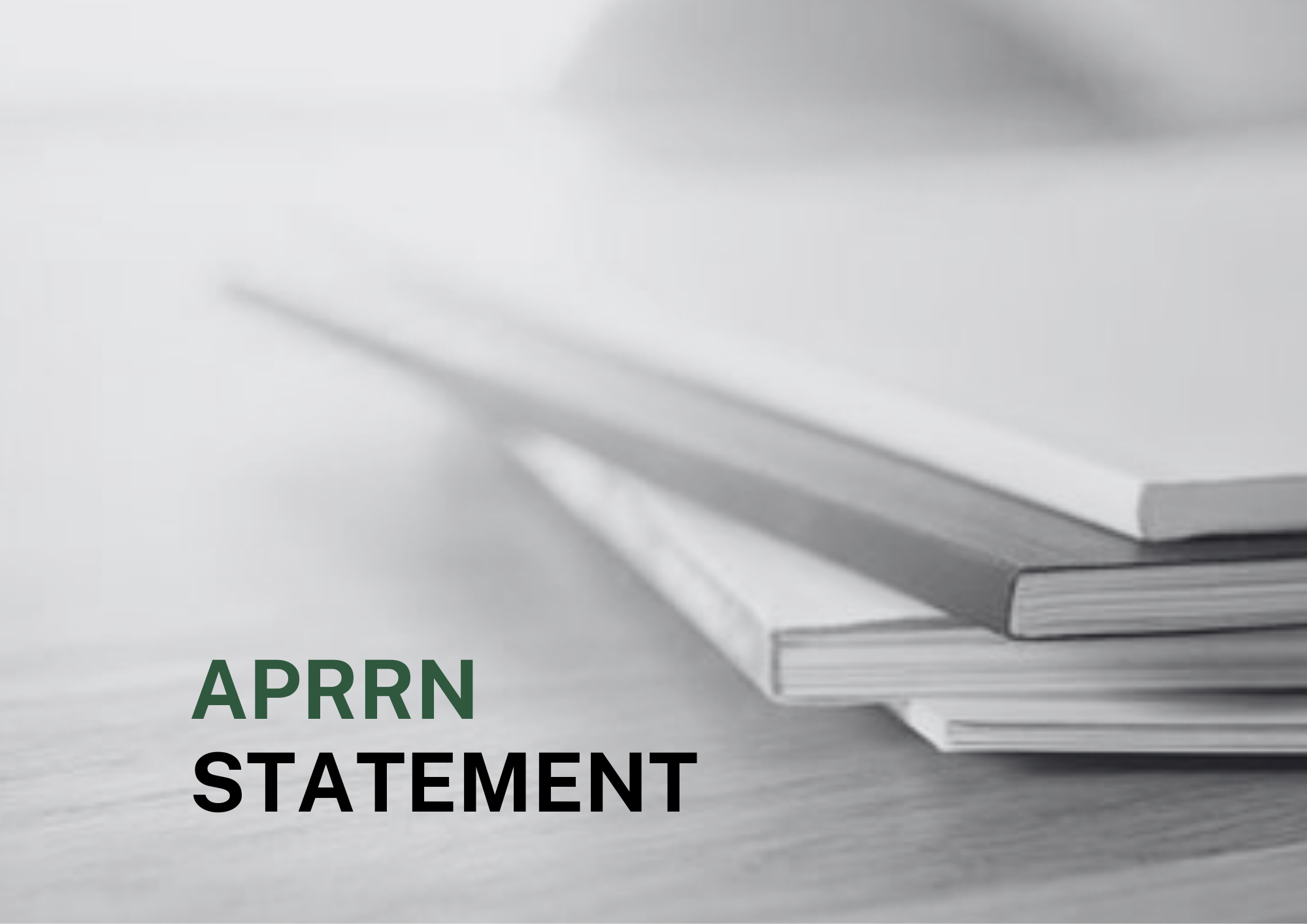 DURABLE SOLUTIONS
Aug. 1, 2023
APRRN CALLS ON THE GOVERNMENT OF INDIA TO IMMEDIATELY STOP ARBITRARY ARRESTS AND INDEFINITE DETENTION OF ROHINGYA MEN, WOMEN AND CHILDREN ACROSS INDIA
APRRN calls on the Government of India to respect the rule of law and immediately cease arbitrary arrests and indefinite detention of Rohingya refugees. APRRN condemns the recent incident on 18 July where prison authorities in Hiranagar in the Indian Union Territory of Jammu and Kashmir used excessive force when shooting teargas at a group of 269 Rohingya men, women and children who were attempting to break free, resulting in several people being injured and the death of a five-month-old child. APRRN further condemns the arrest and detainment of over 200 Rohingya refugees, including women and children, on 24 July in Uttar Pradesh.