URGENT STATEMENT: Bali Process Mechanisms must be Activated to stop Rohingya Deaths at Sea
26 January 2023
The Asia Pacific Refugee Rights Network (APRRN) urgently calls on the Bali Process Co-Chairs - Indonesia and Australia - to strengthen regional mechanisms, including activating the Bali Process Consultation Mechanism when boats are in distress at sea. There is an urgent need to address the increasing loss of life at sea, and ensure that failures to conduct rescue at sea within Search and Rescue Zones are not repeated in the Andaman Sea and Bay of Bengal. APRRN calls on States to consider how best to secure predictable and rights-respecting, responsibility-sharing arrangements, ensuring that States respect their international obligations to collectively deploy immediate lifesaving search and rescue missions, facilitate safe disembarkation, access to territory and international protection for those in need, and provide humanitarian assistance and medical treatment where required.
In 2022 the United Nations Refugee Agency (UNHCR) reported an alarming 360% increase in the number of Rohingya who attempted journeys by sea when compared to 2021. Of the 3,545 Rohingya who departed in 2022, 348 are believed to have died or have gone missing, and more are believed to be still at sea.1 On 22 December 2022, the Office of the United Nations High Commissioner for Human Rights (OHCHR) called for "coordinated regional action," 2 while the UNHCR urged for a "comprehensive regional response to address rise in deadly South-East Asia sea journeys" on 17 January 2023.3
Regional mechanisms and instruments established to address irregular migration movements have not been implemented. The 2013 Jakarta Declaration on Addressing Irregular Movement of Persons - before the 2014 Andaman Sea crisis - reaffirmed that the challenges faced in the region are a shared responsibility with the need for coordination and cooperation. In February 2020, the Task Force on Planning and Preparedness of the Bali Process met and issued a statement emphasising "the primacy of saving lives at sea and not endangering the life and safety of persons in responding to irregular maritime migration" and that they "supported the principle of non-refoulement." 4 During 2020 and the current 2022 maritime season, the deadliest since 2014, the Bali Process Mechanisms, set up for this very purpose, were not activated at all.
"No one wants to accept responsibility," states Chris Lewa, Deputy Chair of APRRN's Rohingya Working Group. "Despite one vessel in distress being able to provide GPS coordinates of its location via an onboard satellite navigation phone, which is very rare, there were no serious attempts made by States to rescue that vessel."
States most affected by irregular maritime movement: Malaysia, Thailand, Indonesia and India are all parties to the UN Convention on the Law of the Sea of 1982 and the International Convention for the Safety of Life at Sea of 1974. Indonesia and India have also ratified the International Convention on Maritime Search and Rescue of 1979. All States are obligated under customary international law to rescue persons in distress at sea and to adhere to the principle of non-refoulement. Both principles are a matter of treaty obligation custom, and general principles of law. Non-refoulement, temporary refuge, and respect for human rights are accepted minimum standards among all Members of the United Nations. Most States accept these obligations even as a matter of their domestic law alone. Member States of the Asian-African Legal Consultative Organization (which include most of the States in the region), have also committed to burden and responsibility sharing specifically in Article 10 of the Bangkok Principles on the Status and Treatment of Refugees.5
Indonesia should be recognized as a positive example among States in the region with regard to disembarkation, with particular acknowledgment of the customary actions of Acehnese communities. The national protection framework in Indonesia, the 2016 Indonesian Presidential Regulation 125, acknowledges the special situation of refugees and provides a mandate for national authorities to rescue refugees in distress at sea. It mandates governmental agencies to respond to refugees in its territory or in distress at sea, specifying coordination arrangements with UNHCR, IOM and local authorities.
The region is confronted by circumstances that require close cooperation and coordination on search and rescue at sea. Current policy and practice is inadequate, and too many lives are lost as a result.
Ahead of the Bali Process Ministerial Meeting in February 2023, APRRN calls on the Co-Chairs to:
Reinvigorate Bali Process leadership to utilise existing tools such as Consultative Mechanisms, 'good offices' outreach, the ongoing monitoring of displacement situations and development of operational responses through the Task Force on Planning and Preparedness and other instruments.6
APRRN calls on Bali Process Member States to assume a collective responsibility to save lives and prevent deaths at sea by:
Deploying immediate lifesaving search and rescue missions and providing humanitarian assistance and medical treatment where required.

Cease 'pushbacks', interception and other measures designed to obstruct access to territory.

Respecting international obligations regarding the duty to rescue persons in distress at sea, the principles of non-refoulement and temporary refuge, and human rights for all.

Ensuring safe and predictable disembarkation processes for all persons rescued at sea, and access to UNHCR and respect for the right to seek asylum for asylum seekers and refugees.

Focus on efforts to strengthen search and rescue capacity, clarify responsibilities and establish clear channels of inter-governmental communication.

In the longer term, ASEAN States must collaborate to address the root causes that lead to protracted displacement of Rohingya.
In December 2021 APRRN published a paper, Promoting Safety of Life ahttps://aprrn.org/publication-detail/33/t Sea in Selected Coastal Areas in South-East Asia through Local Actors, combining lessons learned from within the Asia Pacific region and urging States to strengthen collaboration regionally to help save lives at sea.
- END -
1 UNHCR, 2023, UNHCR Protection at Sea in South East Asia - 2022 in Review
2 OHCHR, 2022, Coordinated regional action urged to stop Rohingya deaths at sea: UN expert
3 UNHCR, 2023, UNHCR seeks comprehensive regional response to address rise in deadly South-East Asia sea journeys
4 Bali Process, 2020, Task Force on Planning and Preparedness 11-12 February 2020 Co-chairs' Statement
5 Asian-African Legal Consultative Organization (AALCO), Bangkok Principles on the Status and Treatment of Refugees ("Bangkok Principles"), 31 December 1966
6 The Asia Dialogue on Forced Migration (2022), Future Ready: Opportunities to reform the Bali Process, ADFM discussion paper, Centre for Policy Development.
_________________________________________________________________________________________________________________________________________________________
CONTACT: Asia Pacific Refugee Right Network (APRRN)
Lilianne Fan, Chair, Rohingya Working Group, APRRN, lilianne.fan@gmail.com + 60 111 958 7721
Chris Lewa, Deputy Chair, Rohingya Working Group, APRRN, chris.lewa@gmail.com
Hafsar Tameesuddin, Member, Rohingya Working Group, APRRN, RC@aprrn.org
The Asia Pacific Refugee Rights Network (APRRN) is a network of over 220 civil society organisations and individuals from 29 countries committed to advancing the rights of refugees in the Asia Pacific region. APRRN aims to advance the rights of refugees and other people in need of protection through joint advocacy, capacity strengthening, resource sharing and outreach.
Recommended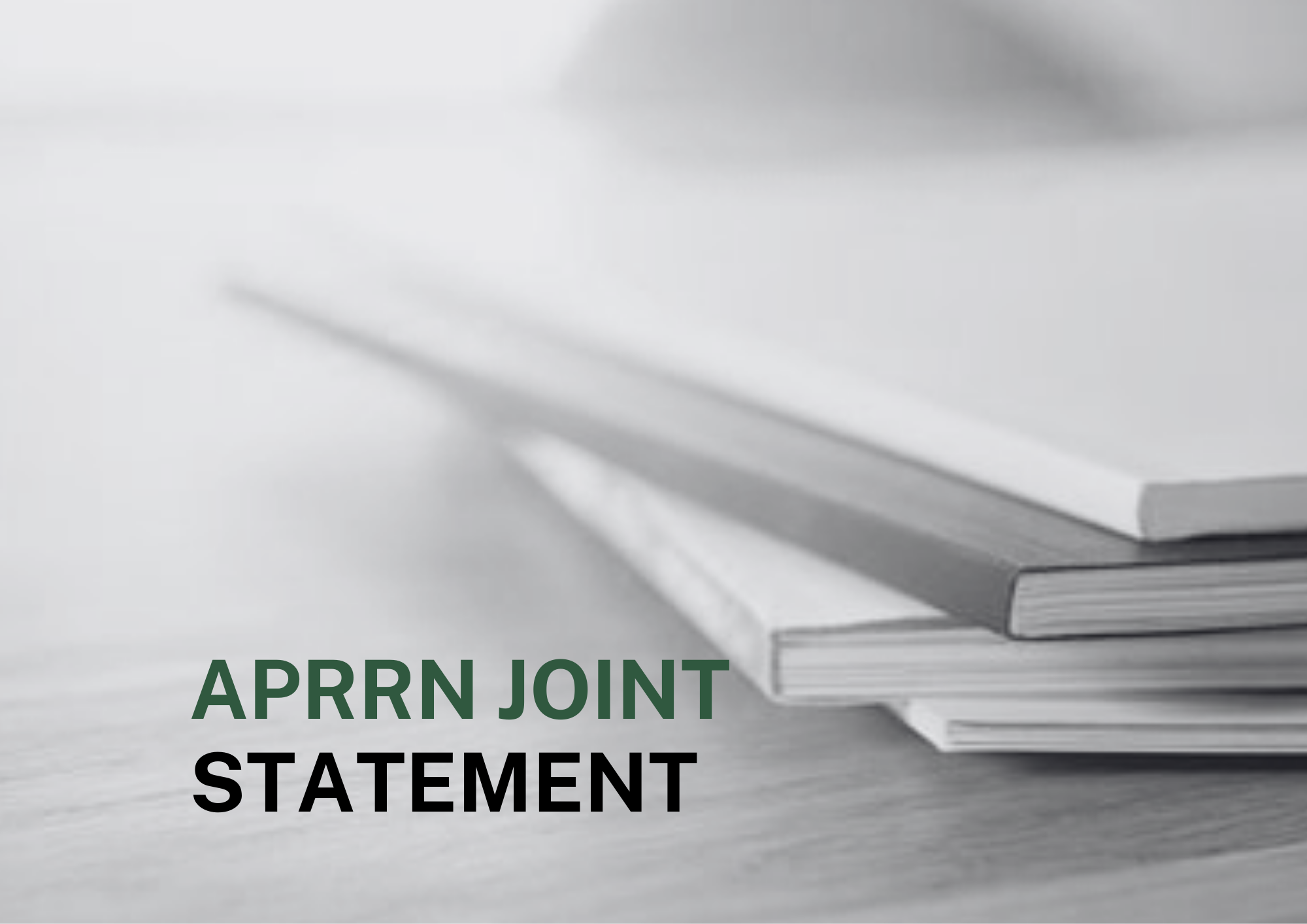 DURABLE SOLUTIONS
Sept. 25, 2023
Addressing the Issues of Rohingya Detention and Human Rights Violations in India at G20
According to India's Ministry of Home Affairs (MHA), there are around 40,000 Rohingya refugees in India with approximately 18,000 registered with the UN High Commissioner for Refugees (UNHCR).1 The Indian state has historically welcomed refugees from different countries and communities. However, during the genocidal violence experienced by Rohingyas in 2017, the Minister of State for Home Affairs in India issued a directive to state governments asking them to identify all "illegal immigrants" within their respective borders, for deportation.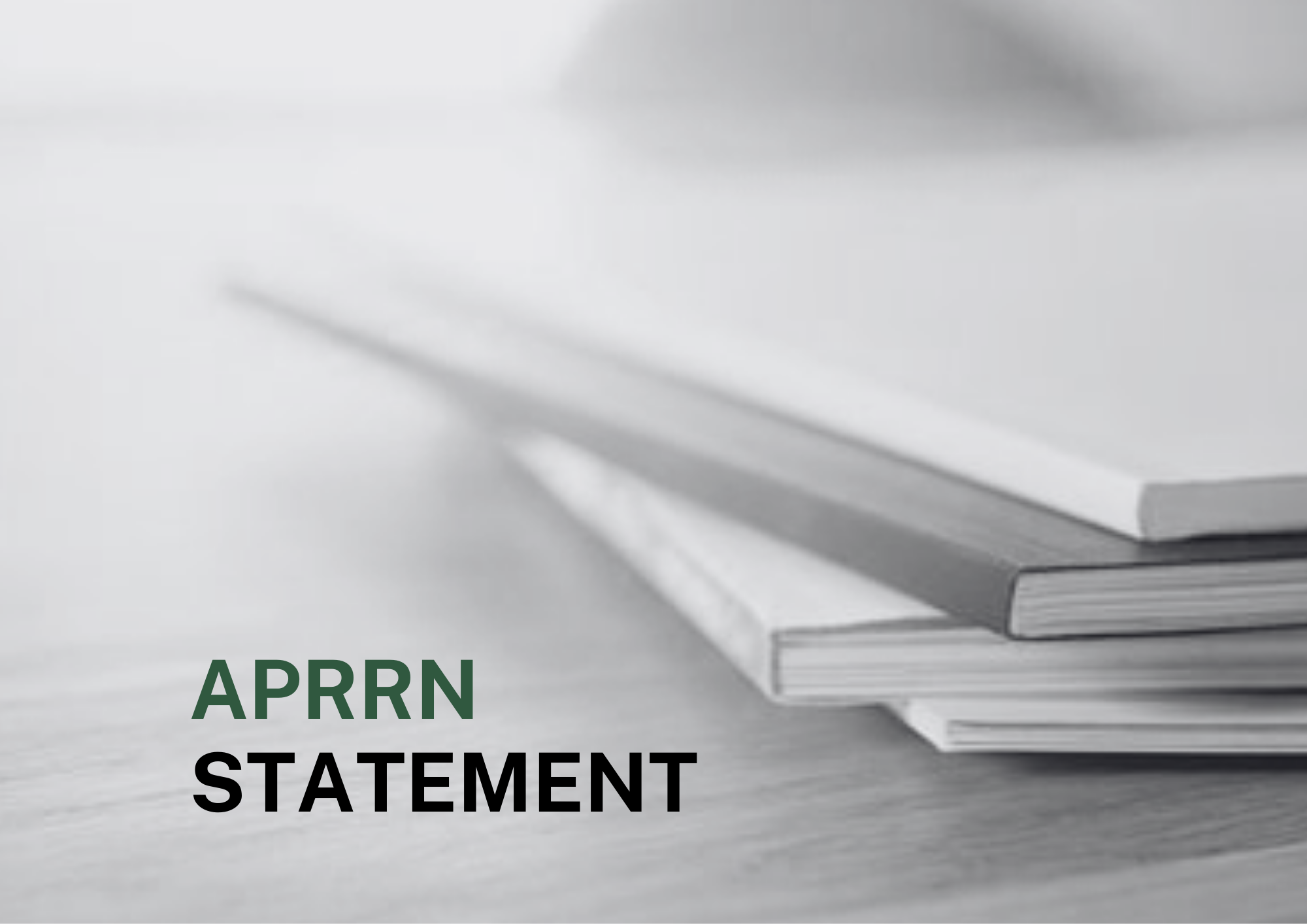 DURABLE SOLUTIONS
Oct. 22, 2020
Virtual donor conference on "Sustaining Support for the Rohingya Refugee Response"
The Asia Pacific Refugee Rights Network (APRRN) welcomes the call for a renewed commitment to sustained support for the humanitarian response and to comprehensive and sustainable solutions for Rohingya refugees and host communities across the region. While the displacement and statelessness crisis faced by the Rohingya ultimately requires a solution by Myanmar, protection, legal documentation, and access to services for Rohingya in host countries across the region are urgently needed now.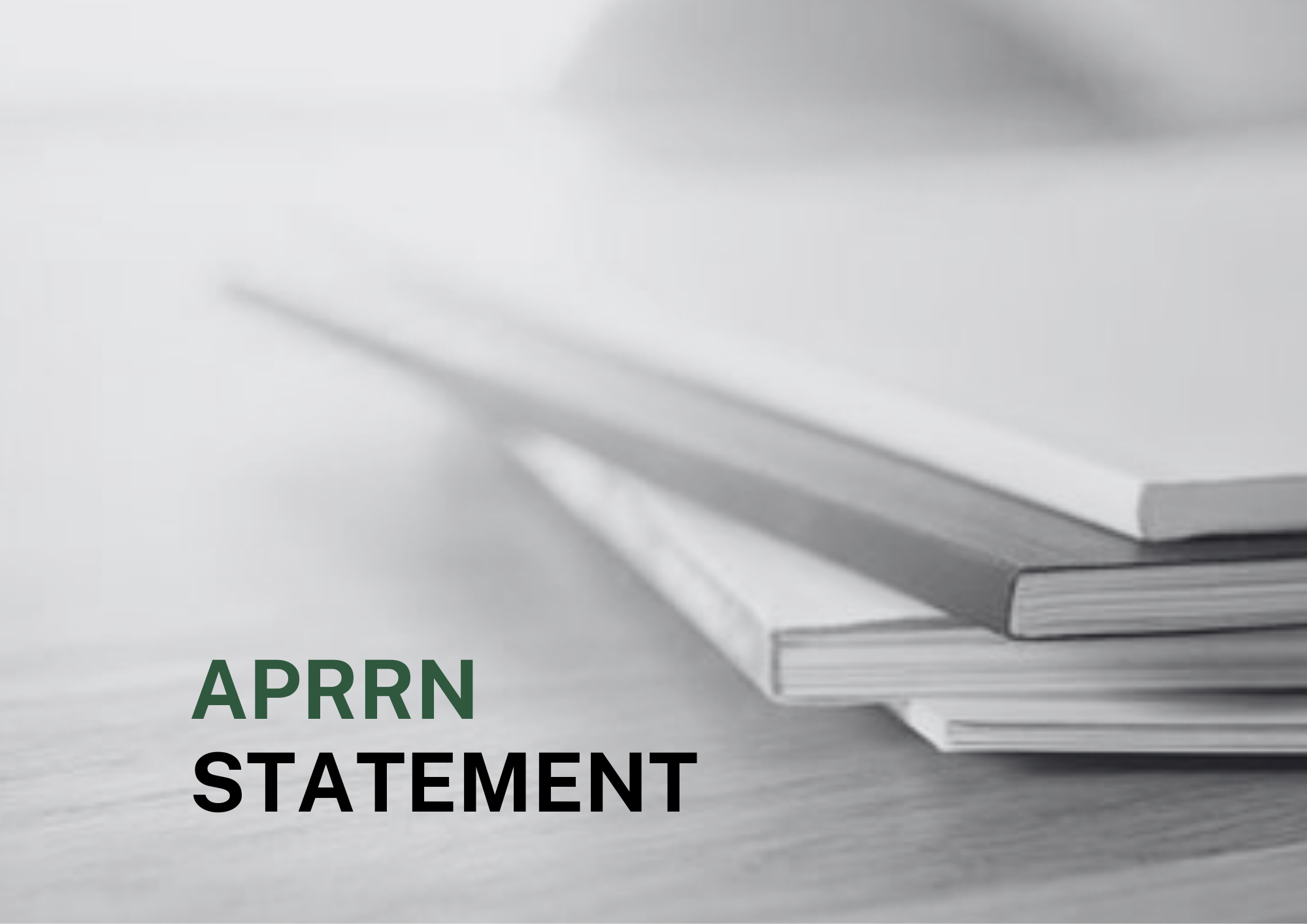 DURABLE SOLUTIONS
Aug. 1, 2023
APRRN CALLS ON THE GOVERNMENT OF INDIA TO IMMEDIATELY STOP ARBITRARY ARRESTS AND INDEFINITE DETENTION OF ROHINGYA MEN, WOMEN AND CHILDREN ACROSS INDIA
APRRN calls on the Government of India to respect the rule of law and immediately cease arbitrary arrests and indefinite detention of Rohingya refugees. APRRN condemns the recent incident on 18 July where prison authorities in Hiranagar in the Indian Union Territory of Jammu and Kashmir used excessive force when shooting teargas at a group of 269 Rohingya men, women and children who were attempting to break free, resulting in several people being injured and the death of a five-month-old child. APRRN further condemns the arrest and detainment of over 200 Rohingya refugees, including women and children, on 24 July in Uttar Pradesh.