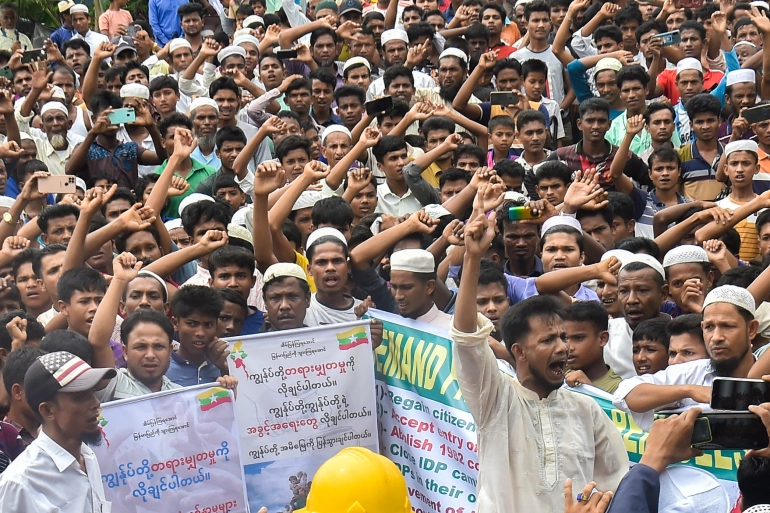 BANGLADESH: 'It's Hell': Rohingya Refugees in Bangladesh Rally to 'Go Home'
Tens of thousands of Rohingya refugees in Bangladesh staged demonstrations to demand repatriation back to Myanmar, where they fled a brutal military crackdown five years ago. Simultaneous marches and rallies were allowed to be held on Sunday, a day before World Refugee Day, despite a ban on rallies since a 100,000-strong protest in August 2019.
The "Bari Cholo" (Let's Go Home) campaign involved 23 Rohingya camps, 21 in Ukhiam and two in Teknaf Upazila, a government official told Bangladesh's newspaper The Daily Star.
Almost a million Rohingya are confined to bamboo and tarpaulin shacks in 34 squalid camps in the southeastern part of the country, with no work, poor sanitation and little access to education.
"We don't want to stay in the camps. Being refugees is not easy. It's hell. Enough is enough. Let's go home," Rohingya community leader Sayed Ullah said in a speech at one rally.
Police said thousands of refugees, including young children, joined the marches, standing on roads and alleys with placards that read "Enough is Enough! Let's Go Home".
A widow who lives in a Rohingya camp in Ukhia, who identified herself as Rabeya, said her community was grateful to Bangladesh for its hospitality. "But we want to go back to our homeland. We want to return to our birthplace as soon as possible," she said.
Previous repatriation attempts have failed with Rohingya refusing to go home until Myanmar gives the largely Muslim minority guarantees of rights and security.
Investigators from a United Nations fact-finding mission into the killings and forced mass exodus of Rohingya Muslims in Myanmar concluded in 2018 that a criminal investigation and prosecution was warranted of top Myanmar generals for crimes against humanity and genocide.
Under the banner of a "clearance operation", Rohingya communities were attacked. Human Rights Watch reported at least 200 Rohingya villages were destroyed and burned by the military, and an estimated 13,000 Rohingya were killed.
More than 890,000 Rohingya refugees are sheltering in Bangladesh's Cox's Bazar region, the biggest cluster of refugee camps in the world.
About 92,000 Rohingya refugees reside in Thailand, 21,000 in India, and 102,000 in Malaysia. The Rohingya also make up a portion of Myanmar's 576,000 internally displaced people.
'In safety and dignity'
Additional Refugee Relief and Repatriation Commissioner Shamsud Douza told Al Jazeera that Rohingya refugees wanted to remind the world about their conditions on the occasion of World Refugee Day on Monday.
"They have held peaceful demonstrations. Those were over before 12pm. From our side, we didn't create any obstruction but our law enforcers closely monitored the situation," he said.
UNHCR spokesperson Regina De La Portilla said most Rohingya refugees in Bangladesh say they want nothing more than to return to Myanmar.
"But they also say that they do not feel it would be safe to do so yet. Today they demonstrated to show their desire to return and call attention to their needs," she said.
De La Portilla, however, said the solution to the displacement lies in Myanmar.
"Rohingya refugees want to return, when they can do so voluntarily, in safety and dignity. This means when their rights are ensured. Currently, the situation in Myanmar is still fluid and conditions for a safe and sustainable return are not ensured," she said.
"We must all work together, including UN agencies and the international community, to enhance our efforts to make that possible."
---
Recommended
DURABLE SOLUTIONS
1 March 2023
Voice of America (VOA) -- Death of Uyghur Refugee in Thai Detention Stirs Condemnation
WASHINGTON — A Uyghur refugee from China's Xinjiang region died of alleged police neglect this month at the Bangkok Immigration Detention Center, raising concerns about the treatment of the more than 50 Uyghur refugees who have been held at the center since 2014.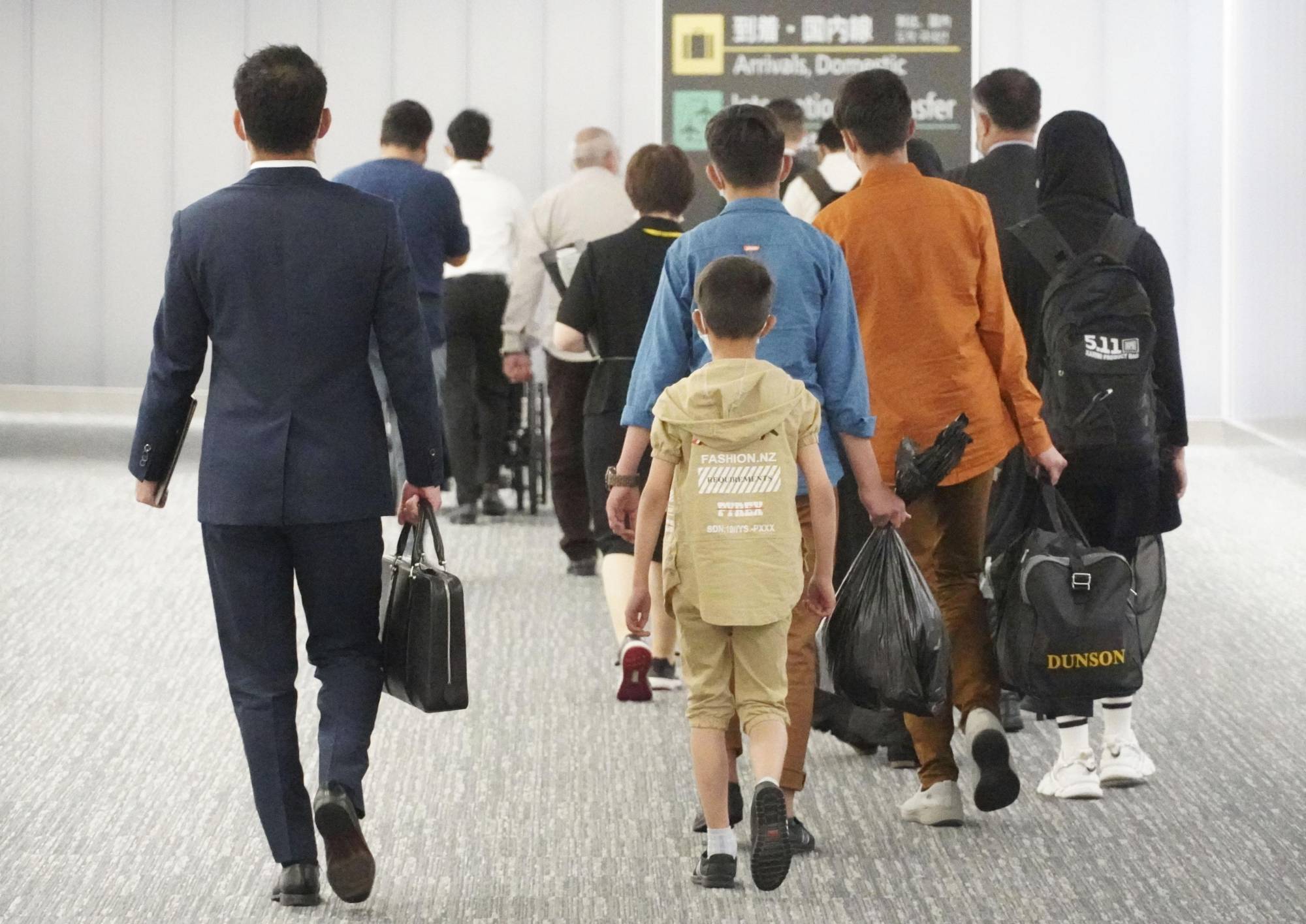 DURABLE SOLUTIONS
23 August 2022
Japan grants refugee status to 98 Afghans fleeing Taliban rule
Japan has granted refugee status to 98 people who have fled Afghanistan since the Taliban returned to power last August, government sources said Tuesday, in a rare move for a country with a poor record on giving asylum.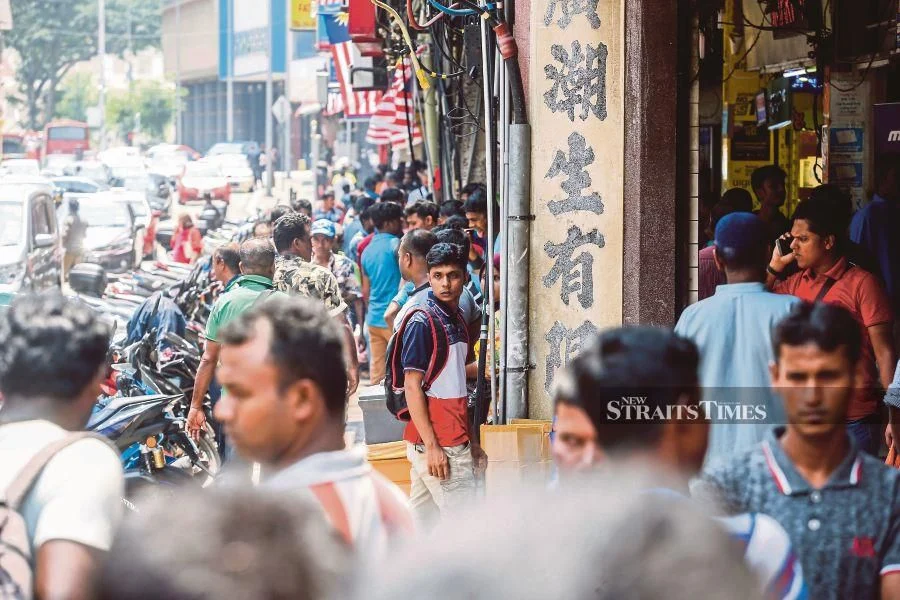 DURABLE SOLUTIONS
3 August 2022
Govt urged to create conducive environment for refugees to live with dignity
In a joint statement today, the Alliance of Chin Refugees and Beyond Borders urged the government to create a conducive environment so that refugees can live with dignity.- NSTP/AZHAR RAMLI